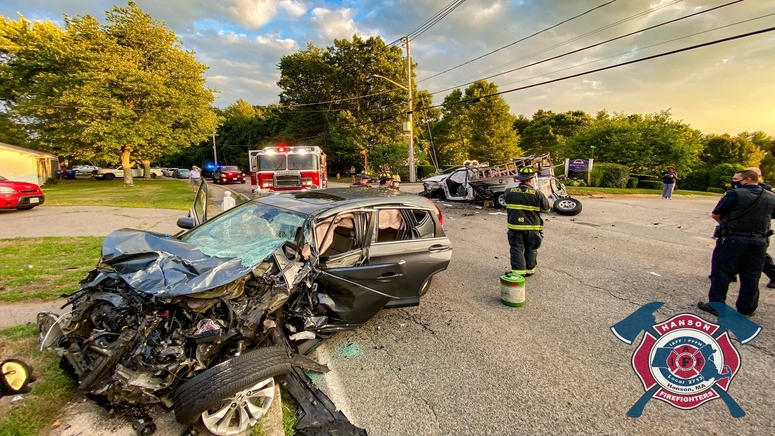 Two people were rushed to a hospital Tuesday after a serious two-car accident in Rockland.

Firefighters were called to the scene on Beech Street and used to jaws of life to extricate the victims from the mangled car, according to a post on the Hanson Fire Department's Twitter page.

The condition of the victims has not been released.

The cause of the crash is under investigation.