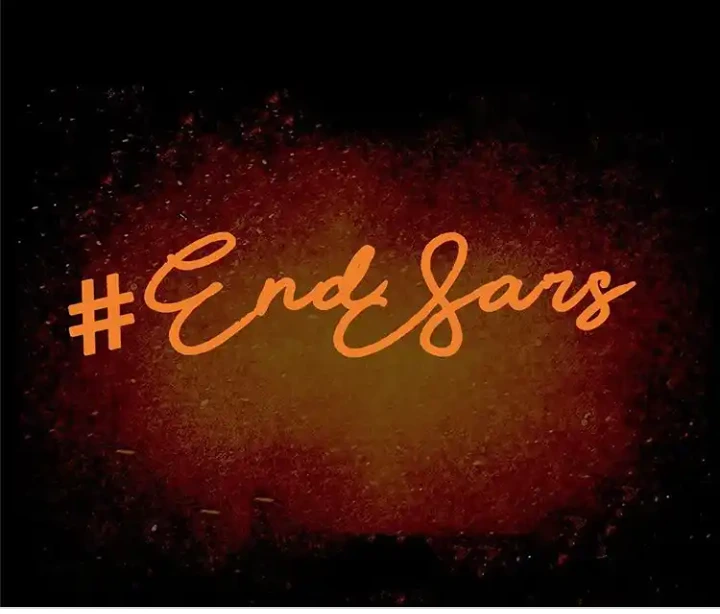 For over a week now,due to the outcry and protest of Nigerian populace for justice and the disbandment of the Special Anti Robbery Squad Unit (SARS),the #EndSARS hashtag has been the major trend on all social platforms and popular musicians and entertainers including,Davido,Wizkid,Femi Kuti,Falz,Runtown and Burna Boy have also joined the protest.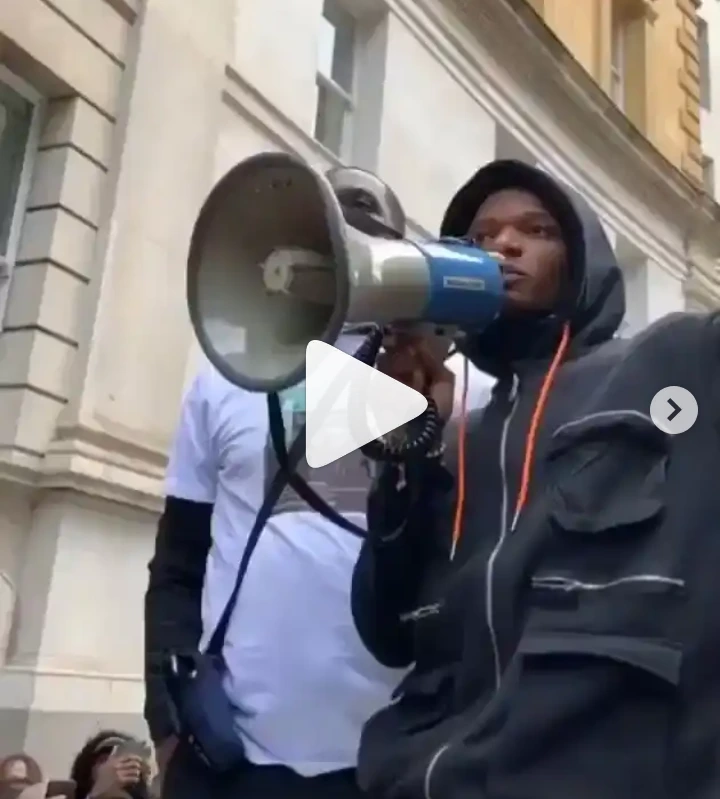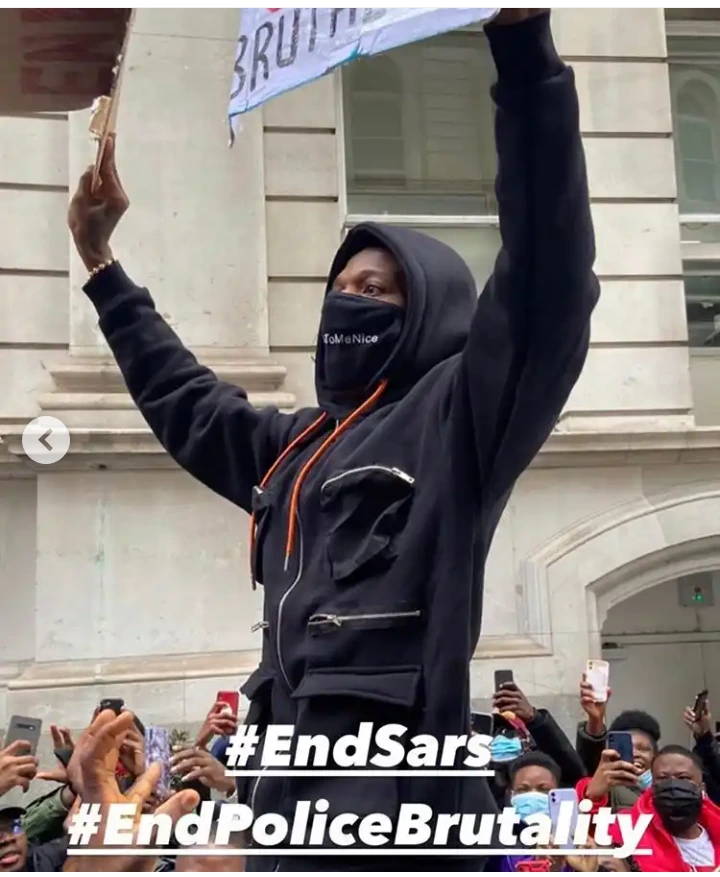 Earlier today Nigerian musician,Wizkid protested against SARS and their operations in the UK and recently came online to share some few words with Nigerians.
In his words ,he said " This is just the beginning,we won our fight to #EndSARS … Now reform the Nigerian police! #Endpolicebrutality We deserve good governance.

Following what Wizkid Tweeted,Davido and Burna Boy indirectly replied Wizkid by stating that it's not over yet in their recent tweets.
In Davido's words,he said "It's far from over,we never win anything".

Burna Boy also said ,"We just dey start". Burna Boy pressed further in another tweet by saying "They have now allegedly disbanded SARS but so much more needs to be done!!
SARS is more than a unit,it is a mindset built from a lack of repercussions for the law enforcement. It's not over yet family!!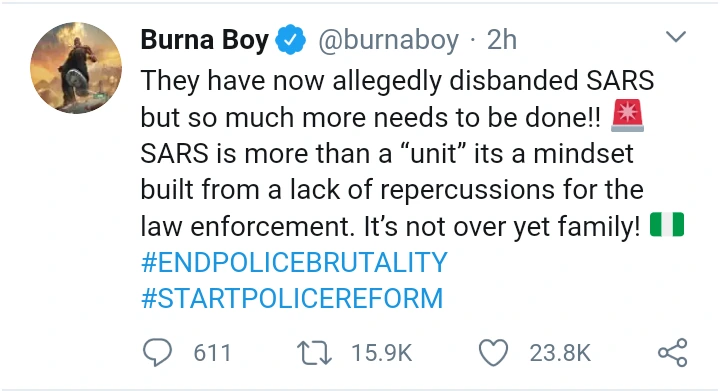 It's a good thing that our voices are being heard and big stars like this could rub minds together and unite to fight this ongoing issue.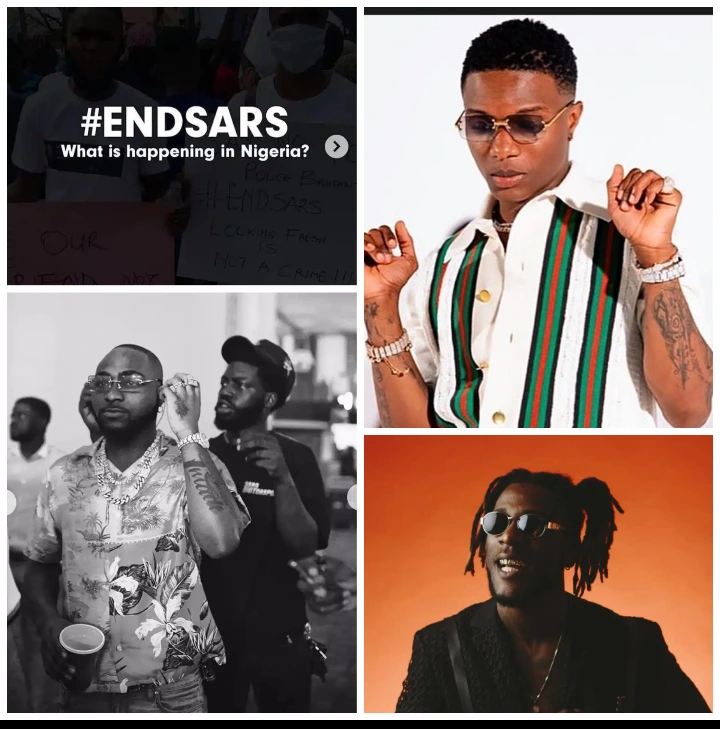 Kindly join the conversation by sharing your views in the comment box.